Deadly Explosion 'Cheap and Unacceptable' - Ethiopia PM
The explosion struck a huge rally for reformist new prime minister Abiy Ahmed shortly after he spoke to the crowd that had turned out in numbers unseen in recent years in the East African nation. Ahmed says "a few people" were killed and others injured.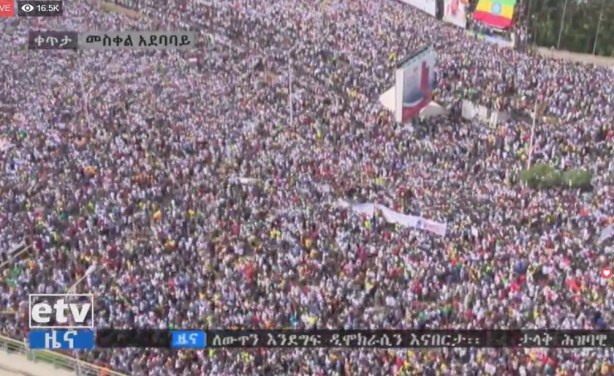 Screenshot of broadcast by Ethiopian Television of a massive rally in Addis Ababa where an explosion followed an address by Prime Minister Abiy Ahmed.