Dozens of Officials Arrested After Blast at Rally in Ethiopia
The number of officials detained in connection with a bomb attack at a rally in Addis Ababa has reached about 30, the Addis Standard reports, quoting state television. Senior security and civilian officials are asserting that the incident is being treated as an "assassination attempt" on the life of Prime Minister Abiy Ahmed.
Video
Author:

VOAAmharic

Publisher:

Publication Date:

25 June 2018

Speaking in English, an announcer addressed the global audience watching the event. Then, suddenly, a distinctive pop interrupted the speaker, and the ... see more »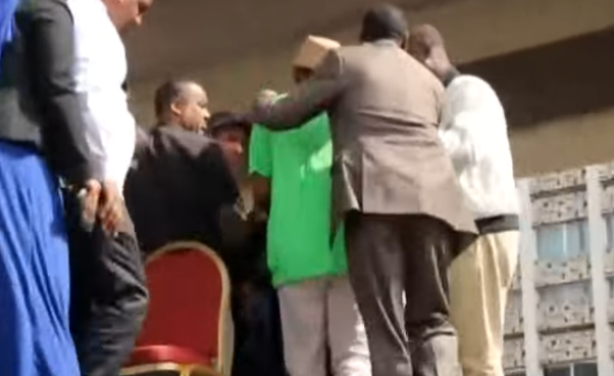 Security personnel escort Ethiopian Prime Minister Abiy Ahmed (in green shirt) off the stage.
InFocus
The explosion struck a huge rally for reformist new prime minister Abiy Ahmed shortly after he spoke to the crowd that had turned out in numbers unseen in recent years in the East ... Read more »