Egypt's Salah May Dump Team After Chechen Controversy - Sources
Liverpool and Egyptian striker Mohamed Salah is considering his international future with Egypt, a source has told ESPN FC, because he is unhappy about being drawn into a political row.
Before the World Cup tournament began, Salah was pictured alongside Ramzan Kadyrov, the controversial leader of the Chechen Republic, at the Egyptian team base in Grozny. Kadyrov declared Salah to be an honorary citizen of Chechnya in a ceremony with the player.
The Egyptian football association has tried to play down the reports, insisting Salah is still happy, saying: "Reports that Salah wants to leave are completely wrong."
Egypt plays Saudi Arabia today.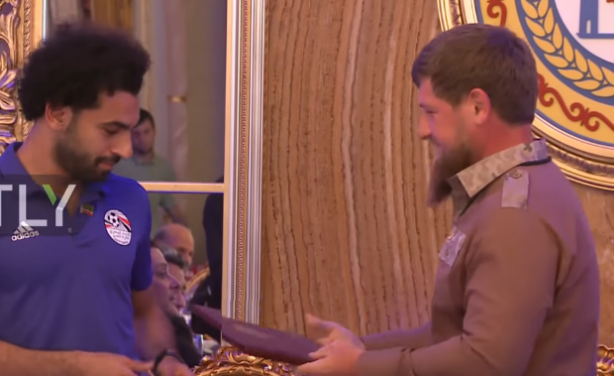 Chechnyan leader Ramzan Kadyrov awarded citizenship to Liverpool and Egypt attacker Mohamed Salah.
InFocus
I bet half the continent was feeling hopeful that Senegal's dramatic win over Poland would bode well for the North African royals and with their gamechanger Mo Salah back in the ... Read more »