Not For The Faint-hearted! Paramotoring is Coming to Rwanda
Paramotoring, the new adventure tourism experience, will be officially launched in six months and visitors will be able to enjoy the activity in Huye town, Rubavu, Karongi, and the Nyungwe Forest National Park. Pilots will each have a motor on their back, which will provide enough thrust to take off using an adapted paraglider or paramotor wing.
Rwanda: Paramotoring Comes to Rwanda

New Times, 26 June 2018

Imagine flying an aircraft in which you are the only human being on board! Neither is there provision for a co-pilot, nor passengers: Read more »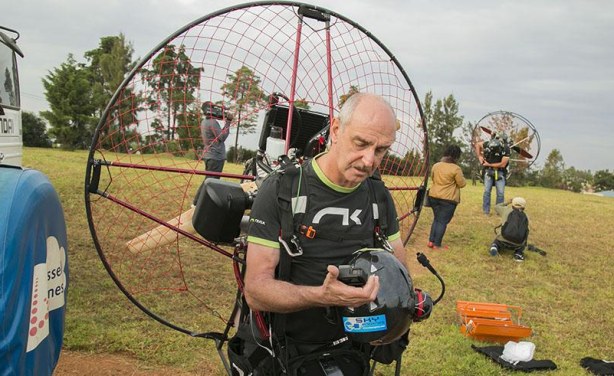 Member of Rwanda Flying Club, Sebastian Houben, after making a landing at Huye Aerodrome.