Praise Heaped on Kenya for Standard Gauge Rail Line
Progress with the construction of the standard gauge railway has earned praise from regional heads of state at the Northern Corridor Summit hosted by President Uhuru Kenyatta in Nairobi. The first phase of the rail line from Mombasa to Nairobi has been completed, with the second phase from Nairobi to Naivasha to follow.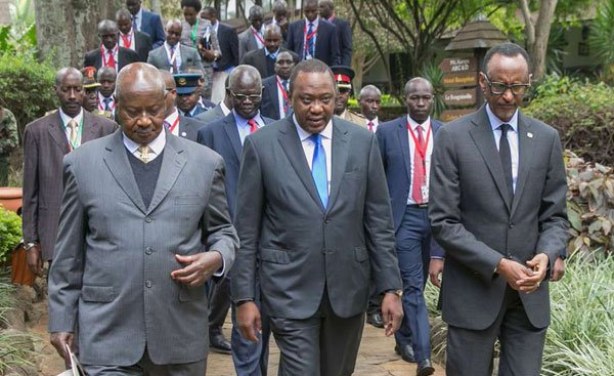 From left: Presidents Yoweri Museveni (Uganda), Uhuru Kenyatta (Kenya) and Paul Kagame (Rwanda) arrive for the 14th Summit on the Northern Corridor Integration Project at Safari Park Hotel in Nairobi on June 26, 2018.