Renamo Agrees to Disarm, But Not Immediately...
Mozambican President Filipe Nyusi has called for the immediate disarmament of the opposition Renamo's armed wing in a bid to conclude the peace process initiated before the death of its leader Afonso Dhlakama. Although Renamo has accepted disarming its military wing, it differs with the government on the timeline, preferring that demilitarisation takes place shortly after the local elections scheduled for October 10. The disarmament and integration of Renamo fighters into the national army has been a major obstacle in any peace deal.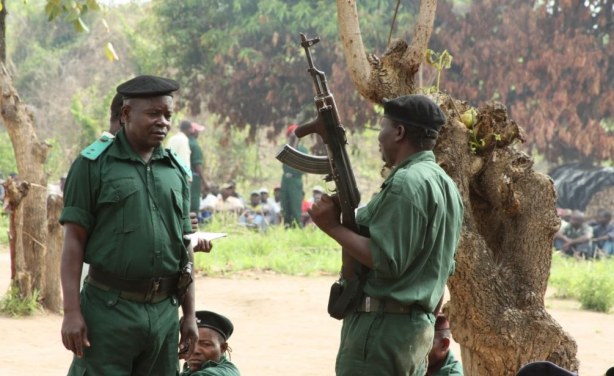 Renamo militants at a remote bush camp near Mozambique's Gorongosa mountains (file photo).