Wrangle Over Migingo Island Sees Uganda Closing Kenyan School
Ugandan authorities have closed the kindergarten, saying that Migingo Island did not belong to Kenya. The row over the one-acre island has simmered since 2004, when Ugandan forces pitched their tents on the pretext of helping to fight piracy in Lake Victoria, but ended up controlling it.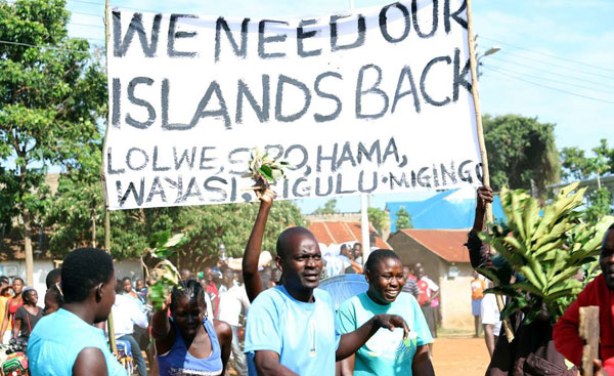 Residents and fishermen of Nambo Beach in Usenge Siaya County protest against harassment in Lake Victoria hours after some fishermen were abducted together with three police officers by the Uganda authorities in Lake Victoria.