Plastic Ban Here to Stay, Kenyan Court Rules
According to a three-judge bench, the government did not violate any rights in imposing the ban and there was no evidence to prove that there was increased cost of packaging or a health risk as a result. Kenya began the journey of being plastic bags free following the total ban on all plastic bags by the Ministry of Environment and Natural Resources in August, 2017.
Kenya: Blow to Traders as Court Upholds Plastic Bags Ban

Nation, 27 June 2018

The ban on plastic bags is here to stay, the Environment and Lands Court has ruled. Read more »

Kenya: Plastic Ban Raises Hopes for Kenya's Sisal Farmers

Thomson Reuters Foundation, 22 June 2018

Kenyans producing, selling or even using plastic bags risk imprisonment of up to four years or fines of $40,000 Read more »

Kenya: Manufacturers, Nema Seek to Increase Plastic Recycling

Nation, 18 May 2018

The Kenya Association of Manufacturer (Kam) in partnership with the Ministry of Environment and the National Environment Management Authority (Nema) have announced a cooperation… Read more »

Kenya: It's Time to Review Plastic Bag Ban

Nation, 14 June 2018

Last August, Kenya imposed a plastic bag ban which at the time was loudly applauded. Read more »

Kenya: Supermarkets Selling Carrier Bags to Pay Fees to City Hall - Kerich

Nairobi News, 26 June 2018

Supermarkets that charge shoppers for carrier bags will soon start paying a fee to Nairobi County Government. Read more »

Kenya: Uhuru Urges G7 Leaders to Help End Global Plastic Menace

Nation, 10 June 2018

President Uhuru Kenyatta has urged global powers to take a leading role in controlling plastics and saving marine life. Read more »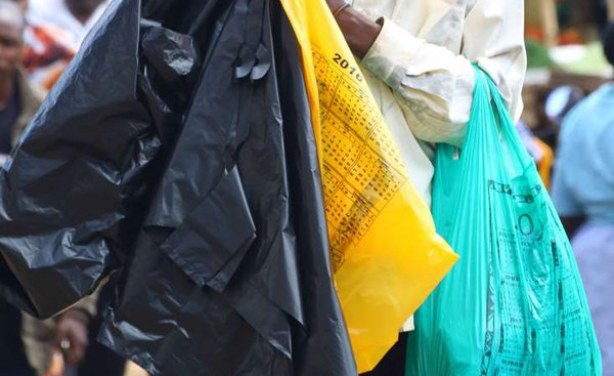 Kenya banned the use of plastic bags on August 28, 2017.
InFocus
The National Environment Management Authority had given plastic bottle manufacturers until April 31 to install collection points across the country. Negotiations are instead ... Read more »

Plastic bags are not the problem, consumer behaviour is, the Kenya Association of Manufacturers has said in response to a government ban on bags. Read more »