How to Stop Deadly Lead Poisoning in Nigeria - Govt
The poison has claimed the lives of at least 500 children in Zamfara State in the past eight years when it was first discovered by MSF in 2010. The government has now said that the major challenge in preventing the deadly lead poisoning is changing how mining is done.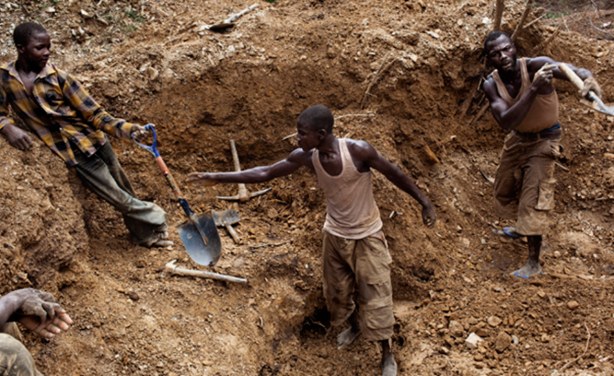 The villagers grind the rocks in order to separate the gold, and the resulting dust containing high levels of lead settles on soil and other nearby surfaces, exposing the locals to the poison (file photo).
Nigeria: VP Fault Current Efforts to Tackle Lead Poisoning

This Day, 27 June 2018

Vice President, Prof. Yemi Osinbajo, yesterday faulted the ongoing efforts by various stakeholders in the mining sector towards curtailing the acute Lead poisoning which has killed… Read more »

Nigeria: Lead Poison Survivors May Have Memory Problem - Minister

Premium Times, 22 June 2018

Bawa Bwari, the Minister of State, Mines and Steel Development, on Friday in Abuja, said children who managed to survive lead poison may have memory problem. Read more »

Nigeria: How to End Lead Poisoning - Govt

Premium Times, 27 June 2018

The federal government has proffered multi-sectoral partnership as the key to prevent lead poisoning from reoccurring in the county. Read more »

Nigeria: 7,200 Children Treated for Lead Poisoning - Osinbajo

Vanguard, 27 June 2018

No fewer than 7,200 Nigerian children, have been treated for remediation of lead poisoning, Vice President Yemi Osinbajo has said. Read more »
InFocus
Most of those affected were children under five years. Read more »

The Nigerian coordinator for the African Youth Initiative on Climate Change has said that over 1,000 people, including an estimated 400 children have died from the inhalation of ... Read more »