'South Sudan Can't be Divided Into Three' - Peace Deal to Change?
Days after rivals Salva Kirr and Riek Machar signed a peace deal, the rebel movement's director of information and public relations, Mr Mabior Garang de Mabior, says they want amendments to the Framework Agreement signed in Khartoum.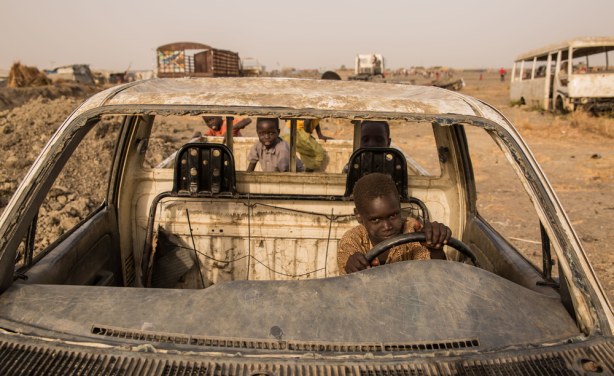 Destruction is evident in Malakal, once South Sudan's second city but now largely deserted. More than 24,000 people now live in a UN protected camp on the outskirts of the town.
InFocus
President Salva Kiir and rebel leader Riek Machar have signed an agreement to end the war after reaching compromises on a number of outstanding issues. Read more »

President Salva Kirr has said that he feels the suffering of the people directly because he stays with them, understands the economy and knows the market. He said that he "sees the ... Read more »

President Salva Kiir has accepted Riek Machar's return to Juba but will not participate in the would-be transitional government until democratic elections are held. Read more »