Gridlock-Busting Alternative Transport System in Rwanda
German carmaker Volkswagen has invested over U.S.$18 million aimed at the assembly of the company's first cars that are intended for "community car-sharing" and not private clients, according to Thomas Schäfer, VW chief in South Africa. The move aims to reduce the surge of privately owned cars that increase traffic congestion in Kigali.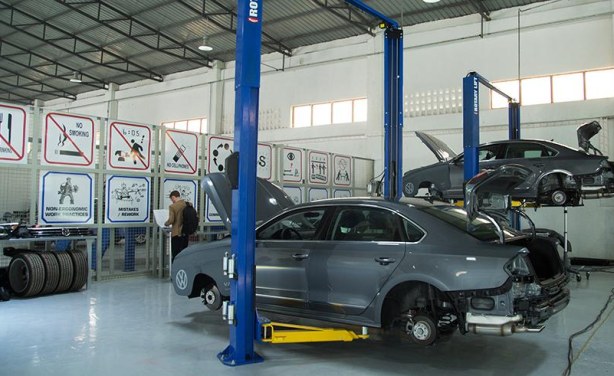 Some Volkswagen cars in the workshop at Kigali Special Ecomic Zone.