Rwanda Welcomes Sweden's Life Sentence for Genocide Fugitive
The Stockholm District Court has found Théodore Rukeratabaro guilty of genocide and crimes against humanity. Rukeratabaro fled to Sweden in 1998 and acquired Swedish nationality in 2006 where he changed his name to "Théodore Tabaro" in an attempt, survivors say, to disguise and evade justice.
Rwanda: Govt Welcomes Life Sentence Against Genocide Suspect in Sweden

New Times, 29 June 2018

The National Commission for the Fight against Genocide (CNLG) has commended the Swedish judiciary after it handed a life sentence to Théodore Rukeratabaro, a Rwandan, for… Read more »

Rwanda: Swedish Court Sentences Rwandan Involved in Genocide to Life

New Times, 28 June 2018

Genocide suspect Theodore Rukeratabaro was, Wednesday morning, handed a life sentence after being convicted for genocide, a development that survivors highly praised. Read more »

Rwanda: Genocide Suspect Rukeratabaro Handed Life Sentence in Sweden

New Times, 27 June 2018

By James Karuhanga Read more »

Rwanda: Survivors Await Verdict for Genocide Suspect in Sweden

New Times, 25 June 2018

A Swedish Court is set to make a ruling in the trial of Theodore Rukeratabaro, 50, a Genocide suspect living in Sweden. Read more »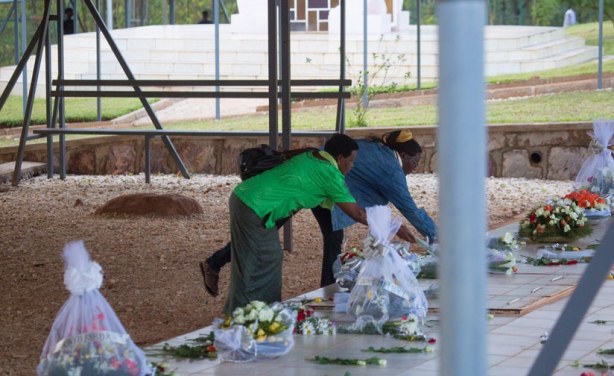 Residents of Kicukiro lay wreath of fowers to honor the victims of 1994 Genocide against the Tutsi at Nyanza Memorial Center (file photo).