Nigeria Looks to Quality Health Care to End Medical Tourism
President Muhammadu Buhari has signed the Medical Residency Training 2018 into law. The bill regulates the training of medical practitioners and dental surgeons and is expected to improve the quality of medical service and encourage medical tourism to Nigeria.
Nigeria: Buhari Signs Two Bills Into Law

Premium Times, 29 June 2018

President Muhammadu Buhari on Thursday assented to two new bills, Ita Enang, the Presidential Liaison to the National Assembly (Senate), has said. Read more »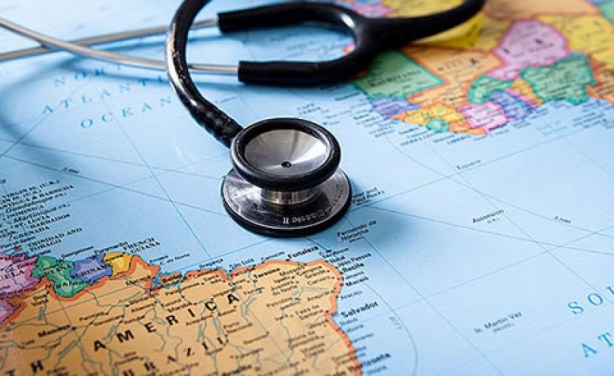 (file photo).
Nigeria: Buhari Leaves Nigeria for Mauritania Saturday

This Day, 29 June 2018

President Muhammadu Buhari will Saturday leave Nigeria for Nouakchott, Mauritania, to participate at the 31st Ordinary Session of the Assembly of Heads of State and Government of… Read more »

Nigeria: It's Nigerians Right to Have Universal Health Care - Buhari

Vanguard, 29 June 2018

President Muhammadu Buhari, yesterday, in Abuja said it is the right of all Nigerians to have access to universal health care. Read more »

Nigeria: Medical Tourism - Charity Begins At Home

Vanguard, 18 June 2018

Nigerians are among the world's most prolific medical tourists. Tens of thousands of Nigerians troop abroad every year in search of the best, if not necessarily most affordable,… Read more »

Nigeria: Buhari Assents Bill to End Medical Tourism

Leadership, 29 June 2018

President Muhammadu Buhari has assented to the Medical Residency Training Act, 2018. This was disclosed in a statement by the senior special assistant Senate to the president, Ita… Read more »