Night Fire Razes Another Market in Nairobi
According to the Kenya Red Cross Society, there were no casualties in the Korogocho market incident that has raised serious concerns on the actual cause of the fires ripping through markets in quick succession. This comes a day after the deadly Gikomba market fire that claimed 15 lives.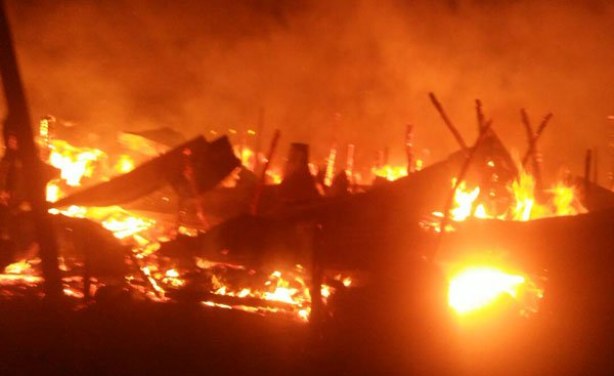 Flames raze a section of Korogocho market in Nairobi.
InFocus
The deadly flames reportedly broke out at around 1am at Kwa Mbao area, according to the Kenya Red Cross, before spreading to other parts of Gikomba market. Located in Majengo area ... Read more »