Why Uganda Should Confront Sex in Prisons
Ugandan prison authorities say an increase in the number of sexual encounters among inmates is due to trading sex for food and protection. According to findings from a prison survey commissioned in 2013/14 by the Commissioner General of Prisons Johnson Byabashaija, the average HIV prevalence among inmates countrywide is at 15%.
Uganda: Sex-for-Food Rocks Prisons

Monitor, 29 June 2018

The Uganda prisons authorities have blamed the increasing cases of homosexuality among inmates on trading their bodies for better feeding and protection. Read more »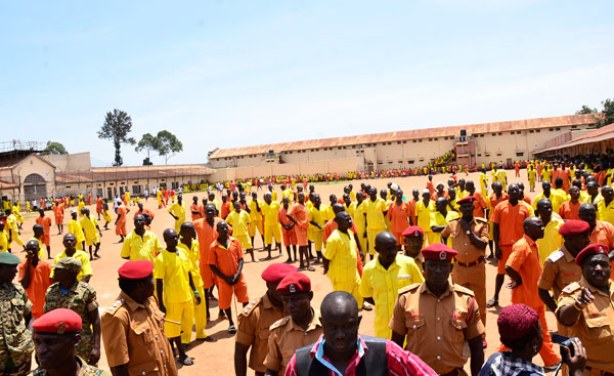 Inmates at Luzira Maximum Security Prison.
Uganda: Prisons Must Confront Gay Sex, HIV Stigma

Observer, 27 June 2018

Findings of a prison survey made public last week show a very disturbing reality of the high prevalence of HIV, TB and homosexuality in our prisons. Read more »

Uganda: HIV Spread Higher Among Gays, Sex Workers - Report

Monitor, 21 June 2018

A 10-year observational survey has revealed that the prevalence rate of HIV among key populations, including female sex workers, homosexuals and drug addicts surpasses the national… Read more »

Uganda: Gays Ask for Separate Police Cells

Observer, 20 November 2017

Protesting discrimination and harassment by other suspects, lesbian, gay, bisexual and transgender (LGBT) people in Uganda want police to lock them up in separate police cells if… Read more »