Why Zimbabwe's Mnangagwa Is In Tanzania
Tanzania and Zimbabwe have agreed to strengthen economic ties and work towards improving the trade, investment, and tourism sectors. President John Magufuli welcomed Zimbabwean President Emmerson Mnangagwa, who is in the country for a two-day state visit, calling him a president with a "human heart, a patriotic heart and the spirit of love".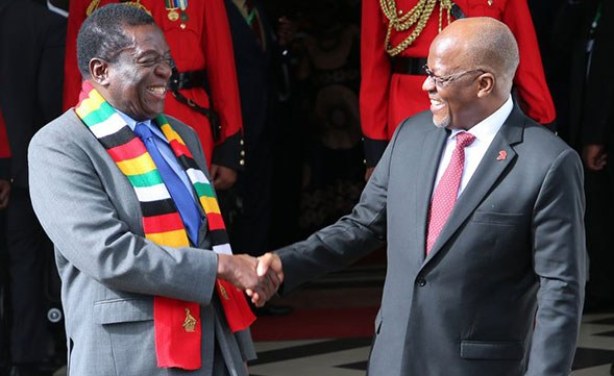 Tanzania President John Magufuli and Zimbabwe President Emmerson Mnangagwa during mnangagwa's two day state visit in Tanzania.