UN Calls for End to Eritrea's Indefinite National Service
Sheila Keetharuth says there have been no improvements in Eritrea's human rights situation since she began her mandate as Special Rapporteur six years ago.
Eritrea's system of indefinite national service often lasts for decades. The conscripts include boys and girls as young as 16, as well as the elderly who are used as forced labour.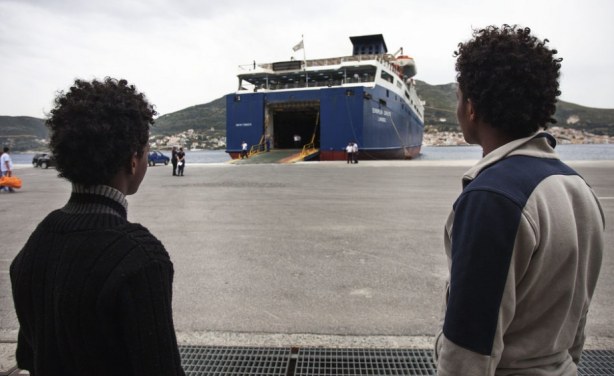 Two young Eritreans wait to board a ferry at Samos Island, Greece. Growing numbers of Eritreans are seeking asylum in Europe.
InFocus
After 30 years of civil war and dominance by neighboring Ethiopia, Eritrea was declared an independent state on May 24, 1993. People celebrated and danced on the streets of the ... Read more »

Last week the respected elder Hajji Musa Mohammednur inspired aggrieved crowds in Eritrea's capital and shook the confidence of the regime. This was the second and last time he ... Read more »

Mengisteab Girma, an Eritrean refugee living in Addis Ababa for more than 10 years, says that all the sanctions that are imposed could not bring any behavioral change, so the ... Read more »