Why is Hollywood Actor Tony Goldwyn in Kenya?
The popular actor met with Kenya Film Classification Board chief executive Ezekiel Mutua where Goldwyn expressed optimism that a film based on the true story of Kennedy and Jessica Odede will be filmed in Nairobi. The couple founded a non-governmental organisation which provides critical services, community advocacy platforms and education in urban slums. Their story is told in the New York best seller, Find Me Unafraid.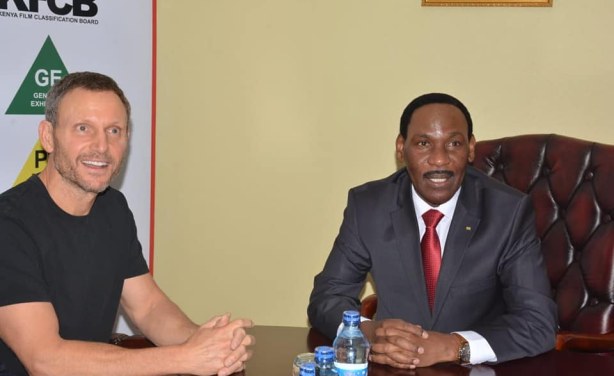 Tony Goldwyn of the series Scandal with Kenya Film Classification Board CEO Ezekiel Mutua.