CEO Sleepout Outrage - Pay to Bunk in Madiba's Cell
Robben Island spokesperson Morongoa Ranaboa has said the world heritage site would "never ever offer anyone Mandela's cell". This comes after an image circulated online bearing the message: "Robben Island room bid. In addition, the once in-a-lifetime opportunity to sleep in Madiba's personal cell number - 7 will be auctioned off for the night with bids opening at US$250 000.00".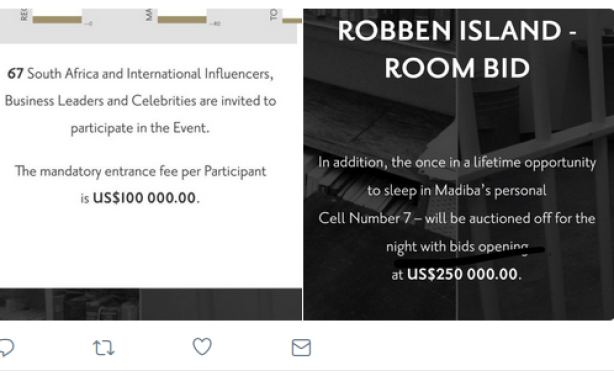 The "poster" being circulated on social media, offering Nelson Mandela's cell up for auction.