Three Arrested During Fees Protests at Makerere University
According to the police the three students were arrested for "unlawful assembly" and protesting against the 15% tuition increment proposed by the university council. The students have rejected the increment saying the guild leadership proposed the tuition increment without consulting students and their guild representatives.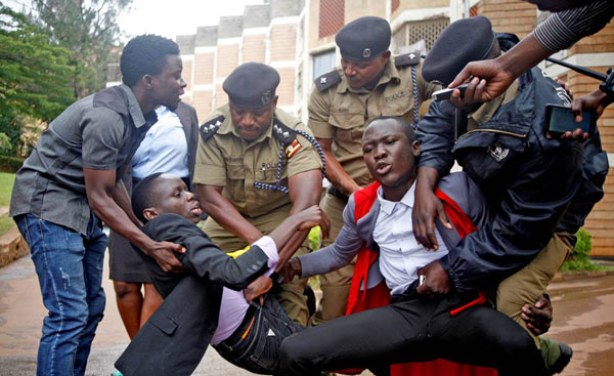 Police arrest Makerere University students who were addressing a press conference at the institution's campus in Kampala.