Presidency Reacts to Killing of Nigerian in South Africa
Abike Dabiri-Erewa, the Senior Special Assistant on Foreign Affairs and Diaspora, has expressed worry over the killing of another Nigerian in South Africa. Dabiri-Erewa says that at least 117 Nigerians were extra-judicially killed in South Africa between 2016 and 2018.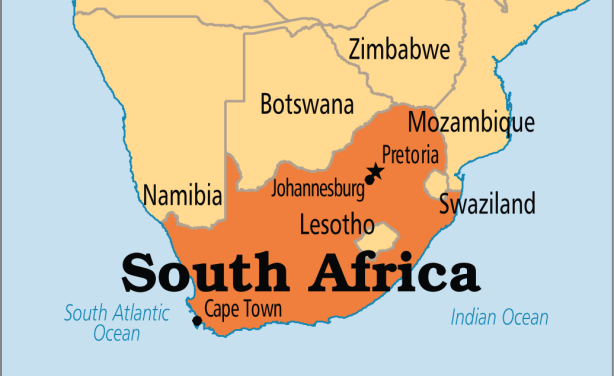 South Africa on map.
Nigeria: Nigeria Kicks As Another Citizen Is Killed in South Africa

This Day, 9 July 2018

A Nigerian, Ozumba Tochukwu-Lawrence was reportedly killed by a gunman on July 6, in South Africa. Read more »

Nigeria: Another Nigerian Shot Dead in South Africa

Leadership, 8 July 2018

The Nigeria Mission in South Africa had on Sunday confirmed the killing of Mr Ozumba Tochukwu-Lawrence, by an unknown gunman in the country. Read more »

Nigeria: Another Nigerian Killed in South Africa

Guardian, 27 June 2018

The Nigerian Union in South Africa (NUSA) has called on President Muhammadu Buhari to intervene in last Friday's killing of another Nigerian in South Africa. Read more »

Nigeria: Union Seeks Buhari's Intervention As Another Nigerian Killed in South Africa

Premium Times, 26 June 2018

The Nigerian Union in South Africa (NUSA) has called on President Muhammadu Buhari to intervene in Friday's killing of another Nigerian in South Africa. Read more »

Nigeria: Presidency Worries Over Killing of Another Nigerian in South Africa

Guardian, 8 July 2018

The Senior Special Assistant to the President on Foreign Affairs and Diaspora, Mrs Abike Dabiri-Erewa, has expressed worry over the killing of another Nigerian in South Africa. Read more »

Nigeria: Presidency Seeks Review of Early Warning Signal With South Africa On Xenophobia

Guardian, 17 May 2018

The Presidency yesterday called for an urgent review of the Early Warning Signal (EWS) put in place by Nigeria and South Africa in 2017.The EWS is a multi-sectoral mechanism to… Read more »

South Africa: Abuja Protests Killing of Nigerians in South Africa

East African, 25 April 2018

Nigeria has protested against the killing of its second national in South Africa in two months. Read more »
InFocus
Abike Dabiri-Erewa, Senior Special Assistant on Foreign Affairs and the Diaspora, has called on South African authorities to find a lasting solution to the killing of Nigerians in ... Read more »

Senior Special Assistant to the President on Foreign Affairs and Diaspora Abike Dabiri-Erewa, has advised Nigerians to be careful and exercise restraint, since reports have ... Read more »