Suspended Revenue Service Chief Tom Moyane Slams 'Trial by Media'
It has been a long-standing tactic of Tom Moyane's to accuse journalists of being a third force out to get him, while refusing to either answer direct questions or skewing the available facts beyond all recognition, writes The Daily Maverick's Pauli Van Wyk. This comes after a commission of inquiry was formed to investigate governance issues at the South African Revenue Service and probe several misconduct allegations made against suspended SARS Commissioner Tom Moyane.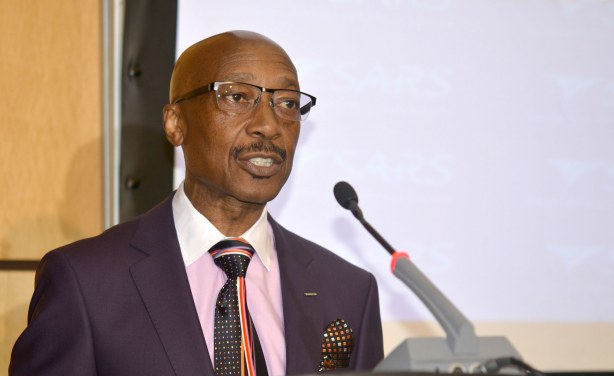 SARS Commissioner Tom Moyane (file photo).
InFocus
A commission of inquiry formed to investigate governance issues at the South African Revenue Service (SARS) and headed by retired Judge Robert Nugent will probe several misconduct ... Read more »