8 Years On, Kampala's July Bombing Victims are Far From Healed
Its been 8 years since the Kampala bombing that killed 74 people and left 71 injured. According to Francis Mugoga, the director of the Uganda 7/11 Survivors' Network, the victims are still traumatised because they did not get the necessary psychological treatment they needed.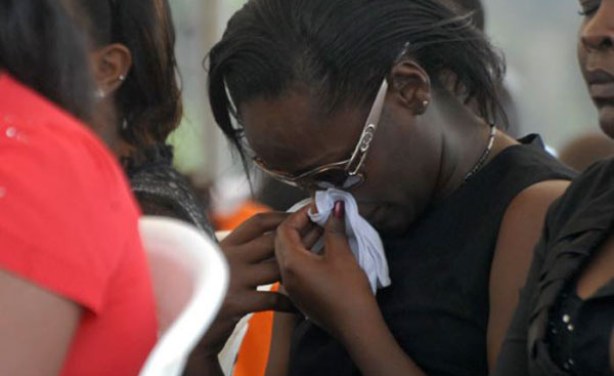 A woman cries out in sorrow during a memorial Mass at Kyadondo Rugby grounds in Kampala on Jul 11, 2011 (file photo).
Uganda: Kampala Bombings - Justice At Last?

ISS, 31 May 2016

On the night of the FIFA World Cup final in July 2010, twin suicide attacks ravaged Uganda's capital, Kampala. As a result, 74 people died, 70 were injured and the nation was left… Read more »

Uganda: Three Brothers Among Terrorists Jailed for Role in Deadly Kampala Bombings

East African, 28 May 2016

"In regard to each of the offence, with regard to terrorism, murder and attempted murder: Hussein Hassan Agade, Idris Magondu, Issa Ahmed Luyima, Habib Suleiman Njoroge and… Read more »