Are African Countries Doing Enough to Prevent Cancer Deaths?
Most African countries are putting measures in place to prevent deaths from noncommunicable diseases like cancer. Tanzania is injecting funding to institutions like Ocean Road Cancer Institute to accelerate cancer treatment services and Uganda recently launched a day of physical activity to discourage citizens from risky behavior like unhealthy diets, lack of physical exercise and the use of alcohol and tobacco.
Nigeria: 'Poor Cancer Awareness in Nigeria, Leading Cause of Death'

This Day, 26 July 2018

The Wellbeing Foundation Africa (TWFA), a non-profit organisation on health issues founded by the Wife of the Senate President, Mrs. Toyin Saraki, has expressed worry over the poor… Read more »

Nigeria: Foundation Moves to Save 2,000 Men From Prostate Cancer

This Day, 19 July 2018

The Project PINK BLUE, a cancer fighting organisation, in partnership with Aspire Coronation Trust (ACT) Foundation, has embarked on a lifesaving initiative across cities in… Read more »

Uganda: Government to Offer Free Cancer Screening Services At Fitness Day Launch

Monitor, 7 July 2018

Government will Sunday offer free screening services for cancer, diabetes, yellow fever, hepatitis B and heart related diseases as President Museveni launches the National Physical… Read more »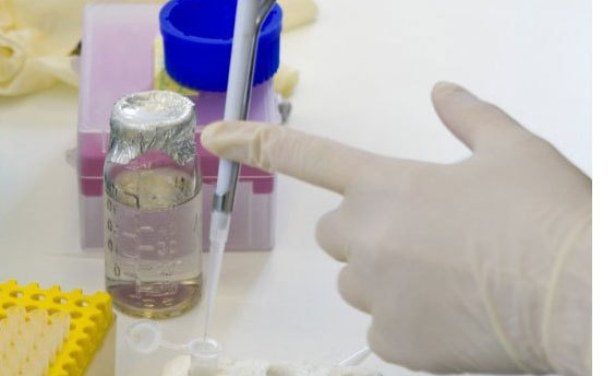 (file photo).
Video
Author:

AllAfrica

Publisher:

Publication Date:

20 July 2018

Most African countries are putting measures in place to prevent deaths from noncommunicable diseases like cancer. Tanzania is injecting funding to ... see more »
Nigeria: Expert Says 72,000 Cancer Patients Die Annually in Nigeria

Leadership, 8 July 2018

Former Vice-Chancellor of the Federal University, Lokoja,Kogi, Prof. Abdulmumini Rafindadi says out of 102,000 cases of cancer recorded annually, 72,000 die. Read more »

Tanzania: What Tanzania Is Doing to Enhance Cancer Treatment - Minister

Citizen, 6 July 2018

At least 80 per cent of cancer patients report to the hospital when the disease has either reached an advanced or terminal stage, thus increasing the burden of treating them. Read more »

Ethiopia: Early Pre-Cancer Treatment for the Sake of Life!

Ethiopian Herald, 3 July 2018

Recently, Ministry of Women and Children Affairs Gender Mainstreaming and Beneficiary Director Fetiya Delgeba told The Ethiopian Herald that hearing such pains of women in cervical… Read more »

South Africa: Dr George Mukhari Hospital Improves Access to Cancer Treatment

SAnews.gov.za, 16 January 2018

The Gauteng Health Department says the launch of the new oncology facility at Dr George Mukhari Academic Hospital (DGMAH) in Ga-Rankuwa, Tshwane, will improve access to cancer… Read more »

Kenya: President Kenyatta Launches Cancer Treatment Center at KNH

Kenya Presidency, 24 August 2017

President Uhuru Kenyatta today launched a cancer treatment center at the Kenyatta National Hospital. Read more »
InFocus
Uganda President Yoweri Museveni joined the Health Ministry and hundreds of people in an 8km walk to launch the National Day of Physical Activity on July 7 under the theme 'Be ... Read more »