Kenyans Look into Chinese 'Racism' at Rail Project
The China Road and Bridge Corporation, the builder and operator of the Standard Gauge Railway line, is being accused of discriminating against Kenyan workers - who are expected to take over the running of the rail service in 10 years - in unemployment, assignments, salary, sitting arrangement, catering and personal hygiene services among others. The Ministry of Labour and Social Protection has put together a team to look into the matter.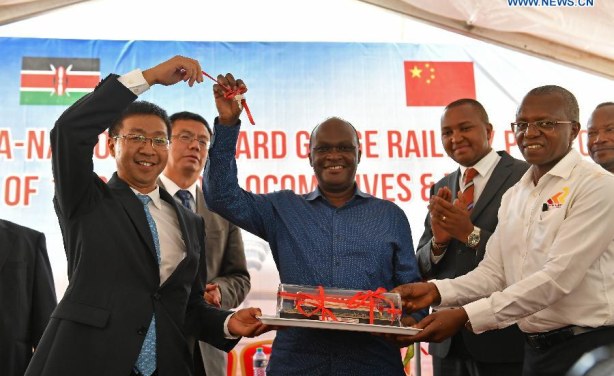 Kenyan Minister for Transport and Infrastructure James Macharia (C) and the Managing Director of the Kenya Railways Corporation Atanas Maina (R, front) attend the reception ceremony of the first batch of locomotives for the Mombasa-Nairobi standard gauge railway in Mombasa (file photo).