Major Breakthrough in Mozambique Peace Talks
Mozambique's President Filipe Nyusi and opposition Renamo leader Ossufo Momade have announced an apparent breakthrough in peace negotiations over the integration of former rebels into the police and army. The disarmament and integration of Renamo fighters has been a major sticking point in talks, with the government demanding the immediate disbanding of Renamo armed units, potentially removing a key obstacle to local elections planned for October 10.
Mozambique: Demilitarisation Deal Saves Elections

Mozambique News Reports And Clippings, 12 July 2018

President Filipe Nyusi and Renamo acting head Ossufo Momade met in Beira this afternoon and announced agreement on "military matters" and stressed their desire to resolve matters… Read more »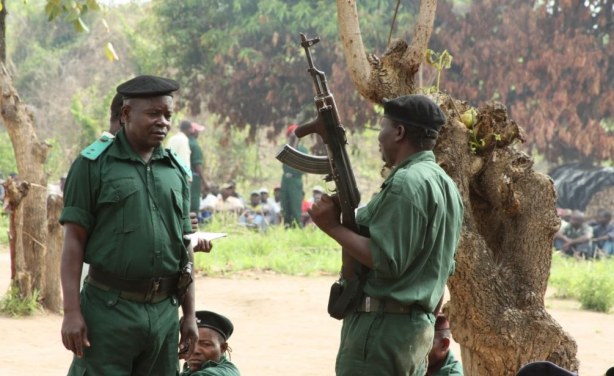 Renamo militants (file photo).