Mnangagwa Suspends Prosecutor General Goba
President Emmerson Mnangagwa has suspended Prosecutor General Ray Goba on allegations of incompetence. Goba, who was appointed under controversial circumstances last year, is accused of failing in his duties to prosecute several high profile corruption cases.
Zimbabwe: Prosecutor General Goba Suspended

The Herald, 13 July 2018

Prosecutor General Advocate Ray Goba has, with immediate effect, been suspended pending an investigation into his fitness to continue holding office. He is facing charges of… Read more »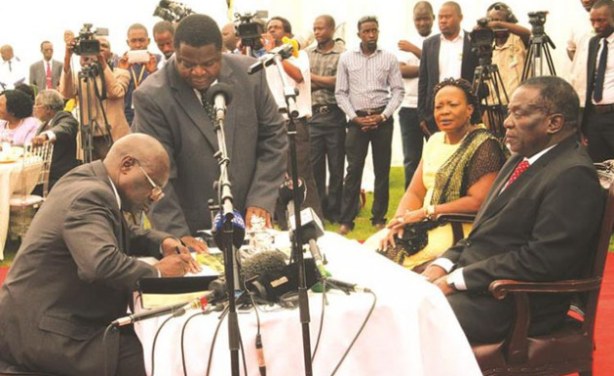 President Emmerson Mnangagwa swears in Advocate Ray Hemington Goba as substantive Prosecutor-General, while flanked by First Lady Auxillia Mnangagwa in December 2017. (file photo).