Teachers Irked by Soldiers' Salary Hike in Zimbabwe
Teachers have reacted angrily to government's decision to selectively award "special allowances" to soldiers and police officers while leaving out the rest of the government workforce. The salary hikes come as Zimbabwe faces a crucial election on July 30, where the electorate will either choose a new administration or retain the one under President Emmerson Mnangagwa.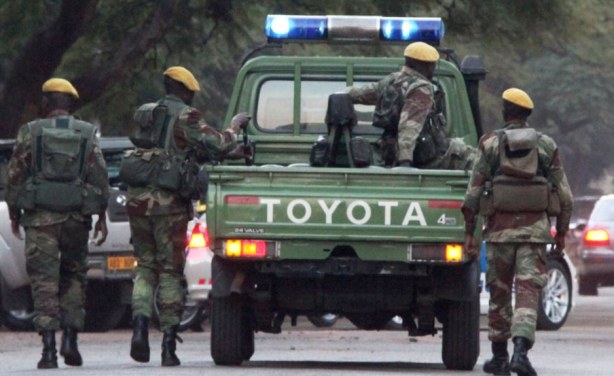 Soldiers in Zimbabwe (file photo).
Zimbabwe: Be Vigilant, Army Told

The Herald, 13 July 2018

Army officers should remain vigilant and alert to avoid the recurrence of incidents similar to what occurred at White City Stadium, in Bulawayo recently, where a bomb blast killed… Read more »