Did Migrants Bring Glory to France at World Cup 2018?
Les Bleus beat Croatia in the finals of the World Cup in Russia with a team made up almost entirely of players of African descent. allAfrica's Michael Tantoh provides a list of the players that brought the team glory, and their countries of origin.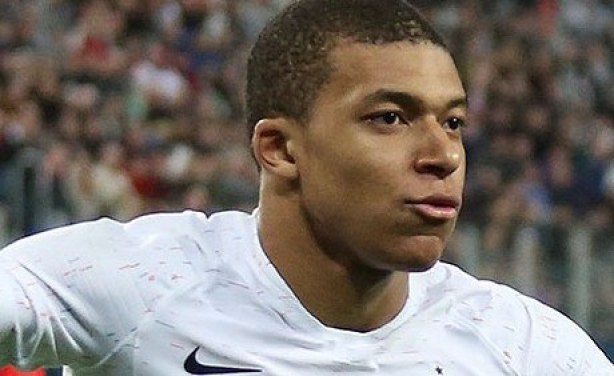 Kylian Mbappe celebrating scoring a goal for France in a pre-World Cup match in March 2018. His mother is from Algeria and his father from Cameroon.
Africa: Whose World Cup Victory Is It Anyway, Africa or France?

This is Africa, 16 July 2018

With many Africans celebrating France's World Cup victory as theirs, having adopted 'Les Bleus' as the 'sixth African country' in the tournament, it begs the question: should… Read more »

Africa: France Are World Cup Champions

East African, 15 July 2018

Kylian Mbappe became the first teenager to score in a World Cup final since Pele in 1958 as France beat Croatia 4-2 to lift the coveted trophy in Russia on Sunday. Read more »

Kenya: Kenyans Celebrate Their 'Cousin' Umtiti After World Cup Heroics

Nairobi News, 11 July 2018

Kenyans on social media have rallied in praise of their 'cousin' French defender Samuel Umtiti following his standout performance in his team's 1-0 semi-final win over Belgium at… Read more »

Nigeria: Why African Teams Are Not Doing Well in World Football - - Amuneke

Premium Times, 12 July 2018

Former Super Eagles winger, and member of FIFA's Technical Study Group, Emmanuel Amuneke, said on Thursday at a media parley at the Luzhniki Stadium in Moscow that African… Read more »

Africa: France Readies for World Cup, Bastille Day Weekend

RFI, 13 July 2018

Security has been tightened for the weekend for what France hopes will be back-to-back celebrations of the July 14 Bastille Day festivities and a 2018 World Cup final victory. Read more »
InFocus
At every World Cup tournament since 1986, at least one team from Africa has made it to the second round of the World Cup finals. That record unceremoniously ended in Russia 2018, ... Read more »

Feeling hard done by after the unfortunate exit of Senegal through the fairplay rule, Africans had a reason to smile later in the evening as Tunisia triumped over Panama though a ... Read more »