Black Rhino Deaths 'a Major Step Back' for Kenya Conservation
The eight were part of a herd of 11 recently moved recently due to overcrowding in the Nairobi and Nakuru parks, which was hindering breeding. Conservation activists have expressed dismay at the tragedy, which made headlines locally and internationally.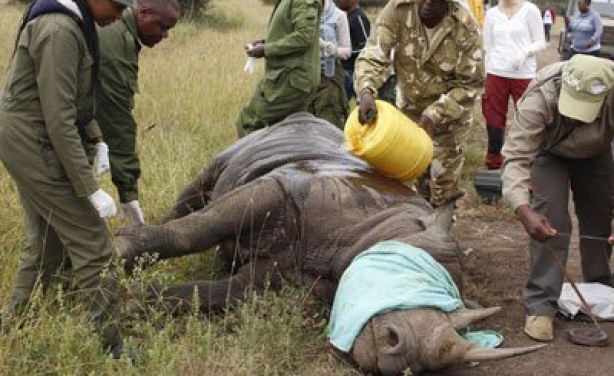 Kenya Wildlife Service rangers preparing a rhino for translocation at the Nairobi National Park.