Nigerian to Write Standalone Comic On Black Panther Character
Award-winning Nigerian comic writer Nnedi Okorafor has been commissioned by Marvel Comics to write a series for Black Panther character, Shuri. The character, who gained global acceptance and a fan base after the release of the Hollywood blockbuster, is the younger sister of Black Panther T'Challa.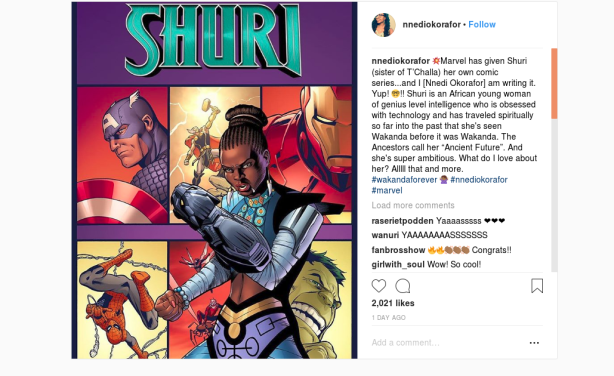 Nnedi Okorafor to write standalone book on Black Panther's Shuri.