Why The AU Shouldn't Tolerate Banning Pregnant Girls From School
Burundi has joined Equatorial Guinea, Sierra Leone, Tanzania, and Togo in applying a punitive and discriminatory school policy against pregnant girls and teenage mothers. This new policy is a backward step, effectively deny these girls an education, writes Agnes Odhiambo and Elin Martinez for Human Rights Watch.
Photo Essay
Picture 1 of 14

"I decided that no matter what, I would return to school. I took the 3000 shillings I had and wore the shoes my friend gave me. I went to the school and explained my situation to the principal. He ... see more »
Video
Publisher:

Human Rights Watch

Publication Date:

14 June 2018

Tens of thousands of pregnant girls and adolescent mothers are banned or discouraged from attending school across Africa. African Governments Should ... see more »
Video
Author:

Al Jazeera English

Publisher:

Publication Date:

11 April 2017

Pregnant students in Sierra Leone are not allowed to sit in the same class as their peers because they're seen as a bad influence. In 2015, the ... see more »
Documents
Publisher:

HRW

Publication Date:

14 June 2018

The African continent has the highest adolescent pregnancy rates in the world, according to the United Nations. Every year, thousands of girls become ... see more »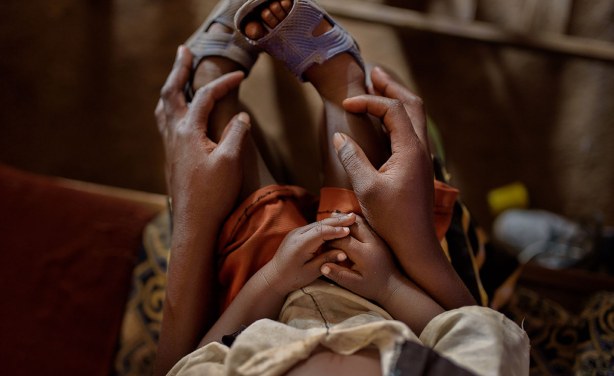 "Mary" is determined to provide an education for her son. She hopes to become a hairdresser and earn a living for herself and her son.