President's Out-of-Character Behaviour Making Eritreans Nervous
For two decades, President Isaias Afwerki had demonised Ethiopia, seeing it as an existential threat. He used the supposed Ethiopian menace as a pretext to establish one of the world's most repressive regimes, ban widespread freedoms, and impose indefinite military conscription. Some of the only bits of music to get official approval from Asmara were toxic war songs that reinforced this all-encompassing enmity on which the nation's identity was based, writes Abraham T. Zere for African Arguments.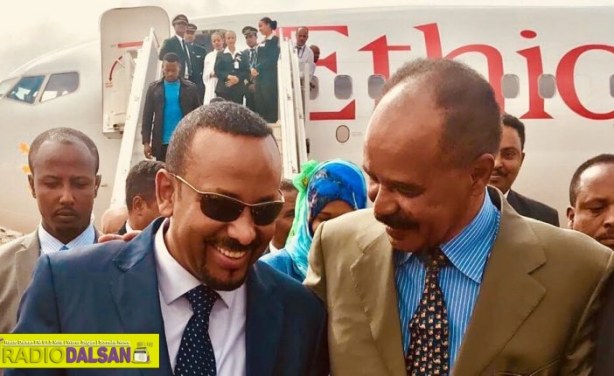 Prime Minister Abiy Ahmed arrived in Eritrea's capital and met up with President Afwerki in Asmara.
InFocus
Neither hell or high water could keep the people of the two former rivals apart as two flights had to be scheduled to meet demand - only 15 minutes apart. Read more »

For two decades Djibouti has been coining it because its port has been Ethiopia's main entry point for maritime traffic. The new peace deal between Addis and Asmara puts the ... Read more »

"Hate, discrimination, and conspiracy is now over," Eritrean President Isaias Afwerki told Ethiopians as he was close to tears. "We are ready to move forward with you as one. No ... Read more »