Rise in Crime Shakes Ugandan Police - Report
Violent crimes were on the rise in 2017 including abductions or kidnappings. The report also reveals that the reporting of sexual offenses dropped compared to 2016 records, and that seven of every 10 cases reported to police never reached court.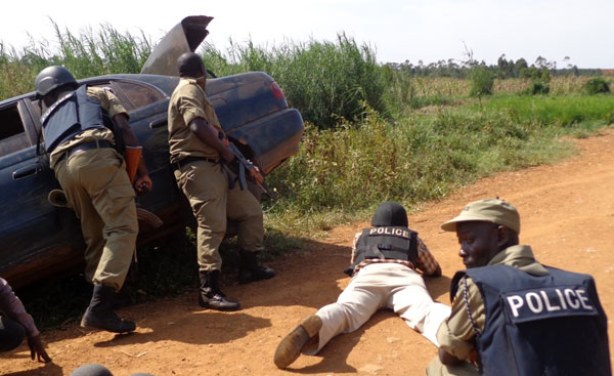 Police officers open fire at suspected robbers in Iganga District.