Is Generous DP Ruto Kenya's New Mr Moneybags?
On June 9 Deputy President William Ruto donated U.S.$20,000 million in Rumuruti, Laikipia County, and a total of U.S.$70,000 on May 26 in Nakuru - U.S.$20,000 to the Holy Cross Catholic Church, and U.S.$50,000 towards development of various projects, including a school bus, in Kapkures, Nakuru West just to mention a few. Even in his immense generosity, Ruto argues that while he is not a poor man, he was being subjected to a scrutiny together with those he said were way richer than him.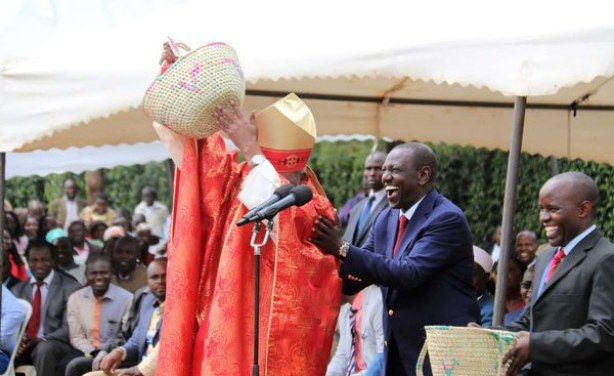 John Cardinal Njue (face partly hidden) lifts the cash donation given out by Deputy President William Ruto (second right) during a fundraiser in aid of St Thomas Moore, Kairuri Catholic Parish.
InFocus
Deputy President William Ruto has made light of President Uhuru Kenyatta's statement over his frequent tours across the country which he termed as "loitering". Kenyatta has made ... Read more »