Ethiopia Goes to Top Court to Get Teff Patent from Dutch Firm
A 2005 agreement between Ethiopia and the Dutch firm gave it access to 12 teff varieties to develop new teff-based products for the European market. The company was to share the proceeds with Ethiopia, instead Health and Performance Food International patented the teff, and now the case is going before the International Court of Arbitration, writes Haftu Gebrezgabiher for the Ethiopian Herald.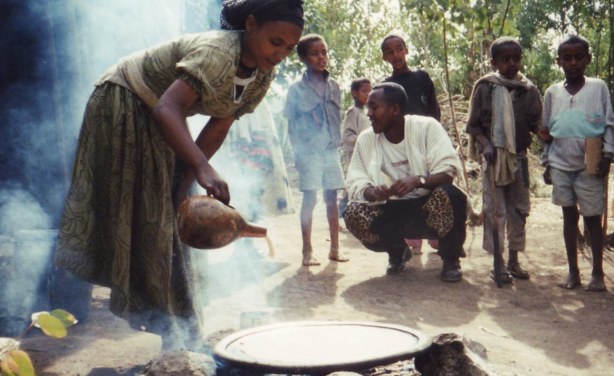 A Falasha villager in Wolleka shows how injera, using a teff flour batter, is made.
Ethiopia: Efforts to Claim Teff Patent Right

Ethiopian Herald, 19 April 2018

Ethiopia has been undertaking various efforts to claim the patent right, whether through negotiation, public campaign and the legal system. Read more »

Ethiopia: Dutch Company Using Scientific Jargon to Avoid Teff Patent Right Controversy

Ethiopian Herald, 19 July 2018

.Ethiopia to file charges at Int'l Court of Arbitration Read more »

Ethiopia: Move Over Quinoa, Ethiopia's Teff Poised to Be Next Big Super Grain

Guardian Network, 23 January 2014

At Addis Ababa airport, visitors are greeted by pictures of golden grains, minute ochre-red seeds and a group of men gathered around a giant pancake. Billboards boast: "Teff: the… Read more »

Ethiopia: Teff - Ethiopia's Tiny Secret Going Global

Deutsche Welle, 24 February 2015

Ethiopia's indigenous grain teff is garnering global interest as a new super food, while Ethiopia's government tries to ensure local prices don't rocket for Ethiopians. Read more »