Is Kenya's Super Rail Service Putting Drivers Out of Work?
The government is reportedly downplaying reports that more than 500 container freight stations workers and drivers in Mombasa have been rendered jobless due to increase in the volume of goods transported by train through the Standard Gauge Railway. The Nation has learnt that CFSs and transport firms in Mombasa have started laying off workers following lack of cargo to handle.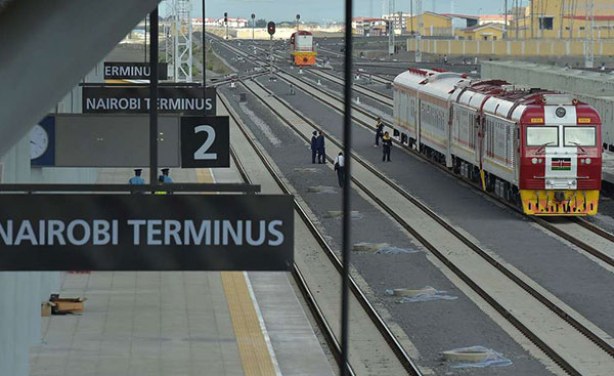 A Standard Gauge Railway passenger train arrives in Nairobi on May 31, 2017.
InFocus
The China Road and Bridge Corporation, the builder and operator of the Standard Gauge Railway line, is being accused of discriminating against Kenyan workers - who are expected to ... Read more »

Progress with the construction of the standard gauge railway has earned praise from regional heads of state at the Northern Corridor Summit hosted by President Uhuru Kenyatta ... Read more »

At the outset, the country had planned to haul 4,000 tonnes per trip, peaking at 16,000 tonnes daily; 106,000 tonnes weekly and 5.5 million tonnes annually to break even and repay ... Read more »