Nairobi's Illegal Dumpsites to Become Children's Playgrounds
Governor Mike Sonko has promised to transform all illegal dumpsites into recreational centres where young children would be able to play and nurture their talents. He has already successfully transformed one dumpsite in Kangemi, to a modern playing field.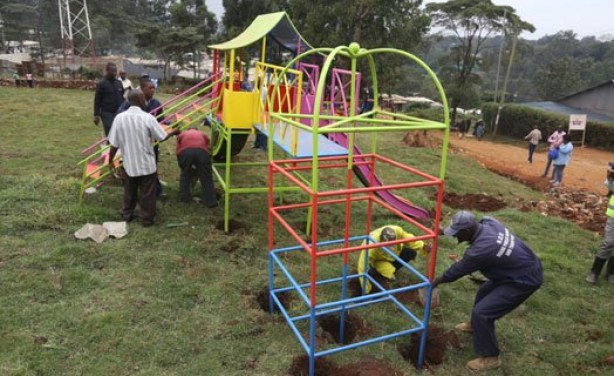 Workmen install equipment at a children's playground rehabilitated from an illegal dumping site in a section of Kangemi area cemetery.
InFocus
The crackdown comes hours after Nairobi County Executive Committee Member for Education, Youth and Gender Janet Ouko acknowledged that the city has recently experienced an influx ... Read more »

The survey of governors by Trends and Insights for Africa has ranked Mike Sonko the last among governors overseeing the three cities in the country, Nairobi, Mombasa and Kisumu. Read more »

Governor Mike Sonko has termed them an "eyesore to the top city in the world" and promised to reclaim the former glory of the "city in the sun". Read more »