Museveni Given Green Light to Seek 6th Presidential Term
The long-awaited presidential age limit judgment was delivered at the High Court in Mbale where the court upheld the removal of the 75-year age cap. This will allow 73-year old President Yoweri Museveni, who has been in office for 32 years, to run in the 2021 polls.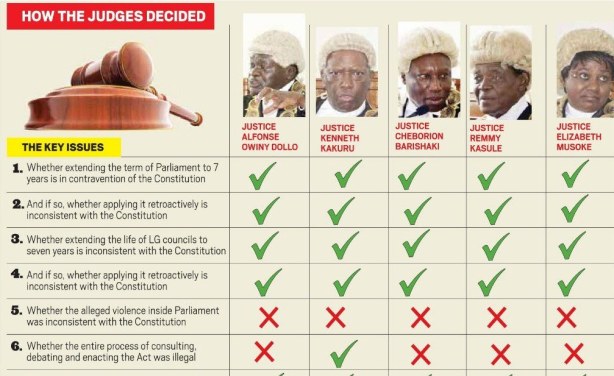 A summary of the 12-hour verdict by 5 Constitutional Court judges.
Uganda: Museveni Wins Age Limit Case

Monitor, 27 July 2018

President Museveni emerged top winner while MPs and Local Councils were the biggest losers in the age limit petition following the Constitutional Court's majority ruling that… Read more »