Was Ex-Dynamos Coach Silva Right about Mutasa's Skills?
Paulo Jorge Silva's prediction that Dynamos will turn into a punching bag under the guidance of Lloyd Mutasa is proving to be true. The Glamour Boys, who are the country's biggest and most successful club, find themselves lying fifth from the bottom of the table after Match Day 20.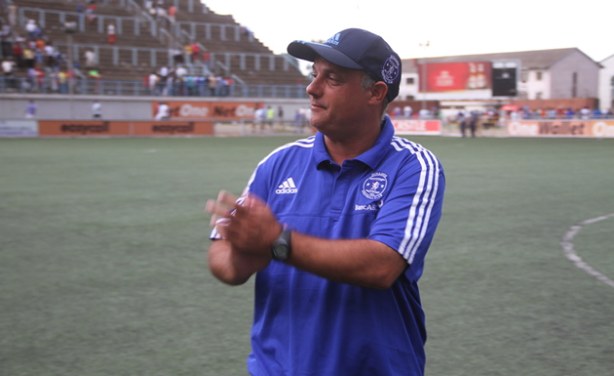 Dynamos coach Paulo Silva.
Zimbabwe: Dynamos Orders Troubled Midfielder Denver to Train

The Herald, 24 July 2018

Troubled midfielder Denver Mukamba has been ordered to start training with his Dynamos teammates as the struggling Glamour Boys battle to find a way out of a tight corner. Read more »

Zimbabwe: Lloyd Mutasa Sets His Targets

The Herald, 25 June 2018

Dynamos coach Lloyd Mutasa wants his Glamour Boys to be the best team in the second half of the season to atone for the disappointing campaign by his team in the first half of the… Read more »

Zimbabwe: Dynamos Sack Coach Mutasa

New Zimbabwe, 9 May 2018

The Dynamos executive, has reshuffled its technical team with head coach Lloyd Mutasa being reassigned as director of coaching. Read more »

Zimbabwe: Mutasa Has No Regrets

The Herald, 23 April 2018

DYNAMOS coach Lloyd Mutasa insisted he had no regrets about losing Denver Mukamba to old foes CAPS United after the midfielder yesterday plotted the Glamour Boys' downfall with a… Read more »
InFocus
The Green Machine struck in the last ten minutes to level scores with bitter rivals Dynamos in a highly-charged League contest. Read more »