Nairobi Rolls Out Red Carpet for Cuban Doctors
The Nairobi county government has said in a notice to estate agents that it plans to rent three-bedroomed houses for the two Cuban doctors for at least one year. It says the houses must be fully furnished, have in-house gyms and private swimming pools.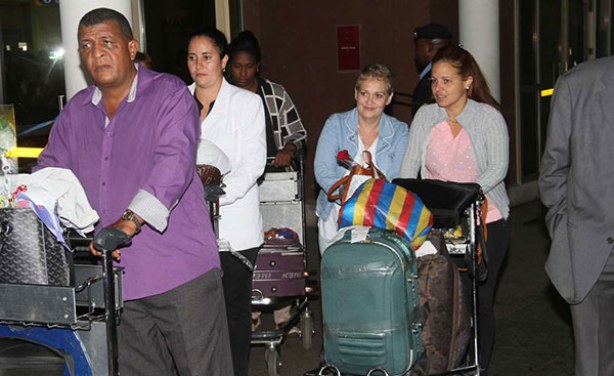 Doctors from Cuba arrive in Kenya (file photo).
InFocus
A woman, identified as Dr Melody Charmyrian, took to the dance floor to prove that she's not just a good medical practitioner, but can dance too! Read more »

President Kenyatta has underscored the importance of immunisation as an important component of the ongoing drive towards the realisation of Universal Health Coverage for Kenya, ... Read more »

The health practitioners arrive as part of a deal signed between Kenya and Cuba for the deployment of 100 specialist doctors. The government says the specialists - three ... Read more »