Kenyans Unimpressed By Cut in Energy Tariffs
The new tariffs will cut the cost of electricity from U.S.$0,18 per kilowatt hour to U.S.$0,17 per kilowatt, an overall reduction of 6%. Apollo Mboya, a lawyer who is leading a class action suit against Kenya Power has said the new tariffs were meant to deceive consumers.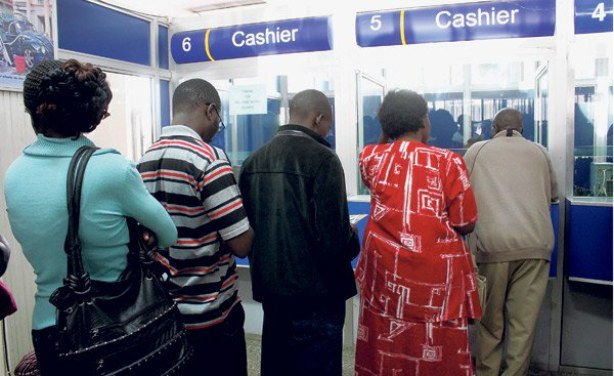 Electricity consumers queue to pay their bills at the Kenya Power offices in Nakuru town.
Kenya: ERC Scraps Electricity Standing Charge, Reduces Power Tariffs

Capital FM, 30 July 2018

Kenya Power customers will pay less for electricity after the Energy Regulatory Commission this morning announced new electricity tariffs and the scrapping of standing charges. Read more »

Kenya: Middle-Class Households Face Increase in Power Bills After ERC Tariffs Review

Nation, 30 July 2018

Consumers will from Wednesday start paying new power tariffs, devoid of a fixed charge of Sh150 per month, after the energy regulator made the changes. Read more »

Kenya: ERC Now Scraps Sh150 Monthly Electricity Fixed Charge

Nairobi News, 30 July 2018

The Energy Regulatory Commission (ERC) has announced that electricity consumers will no longer pay the Sh150 monthly fixed charge. Read more »

Kenya: Stop Cheating Us! Kenyans Scoff at New ERC Electricity Tariffs

Nairobi News, 30 July 2018

Kenyans are not excited about the newly revised electricity tariffs that have seen the fixed monthly charges removed. Read more »

Kenya: ERC Extends Discounted Electricity to All Night Firms

Nation, 5 July 2018

The power discount scheme will be extended to all businesses operating at night as the energy regulator targets the idle capacity in its latest push for 24-hour production. Read more »

Kenya: ERC Responds to Complaints of Overbilling Power Users

Nation, 7 May 2018

The Energy Regulatory Commission (ERC) on Monday explained how the billing process functions. Read more »

Kenya: City Lawyer Praised for Taking on Kenya Power on 'Inflated Bills'

Nairobi News, 7 May 2018

Kenyans online are celebrating city lawyer Apollo Mboya ahead of the hearing of his class action suit against Kenya Power Company. Read more »
InFocus
Complaints are rife from power consumers in the country regarding high charges by the national electricity distributor, Kenya Power, raising concerns on whether the transformation ... Read more »