ANC Youth League Blames Malema as it Faces Bankruptcy
A South Gauteng High Court ruling in favour of Western Cape Helen Zille to receive compensation after allegedly being called a racist in 2010 by then-African National Congress Youth League leader Julius Malema may bankrupt the organisation.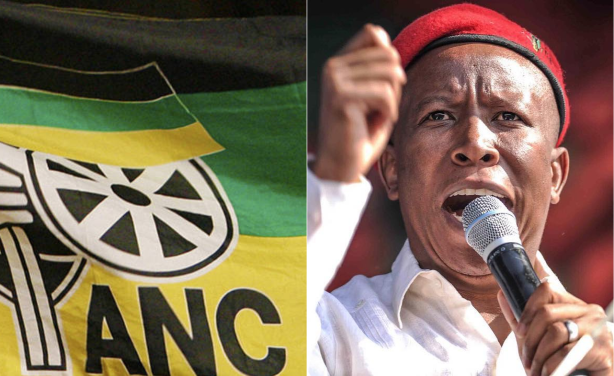 Left: Flag of the African National Congress. Right: Economic Freedom Fighters leader Julius Malema.
InFocus
South Africa's Public Protector Busisiwe Mkhwebane has found that a tweet about colonialism by Western Cape Premier Helen Zille is in violation of the Constitution, adding that ... Read more »

"Yes colonialism oppressed us. Yes apartheid oppressed us. But it's more painful when your own people oppress you," said Makhosi Khoza, who faced criticism from African National ... Read more »

Helen Zille will retain her position of Western Cape Premier despite her removal from key bodies in the Democratic Alliance. This comes after she apologised to the public for a ... Read more »