Why Mali's Election Matters
The count has begun in Mali after an election marred by violence. President Ibrahim Boubacar Keita's first term was marked by worsening insecurity and he faced 23 opponents in the first round, writes Deutsche Welle.
Mali: Why Mali's Election Matters

Atlantic Council, 30 July 2018

While the July 30, 2018, general election in Zimbabwe - the first in almost four decades where longtime ruler Robert Mugabe won't be on the ballot - has been attracting a great… Read more »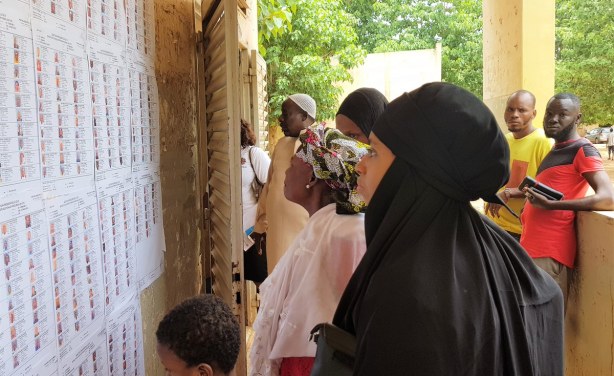 The 2018 Mali poll.
Photo Essay
Picture 1 of 4

Security was tight outside polling stations on 29 July as millions of Malians cast their votes in the first round of fiercely contested presidential elections. The elections took place despite ... see more »
InFocus
"Vote for me!" posters have replaced the soap, mineral water and mobile telephone services adverts usually seen on Bamako's busy streets as citizens prepare to chose who leads the ... Read more »

More than five years after jihadists were ousted from northern Mali and central government was restored in part, the country has grown more unsafe, with the peace accord signed in ... Read more »