Why Nigeria Delayed Signing Africa's Free Trade Deal
The government has explained that its decision wasn't a rejection of the trade accord but wanted time to consult with key stakeholders in the country. This includes the Nigerian labour congress, the manufacturers association, as well as other players in the private sector. The African Continental Free Trade Agreement proposes creating a single market for goods and services, with free movement of people and investments across 55 countries.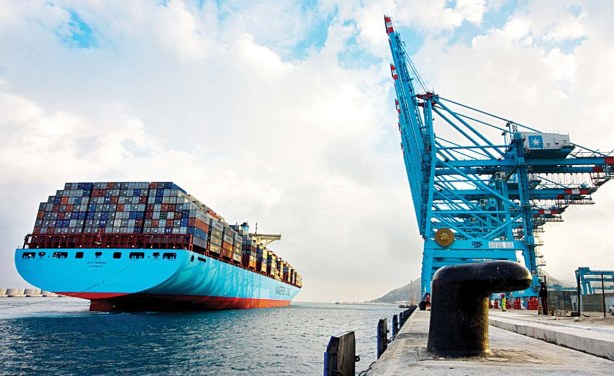 Cargo at Tin Can Island Port (file photo).
Nigeria: 'Inclusiveness, Community-Level Engagement Crucial for AfCFTA's Success'

Guardian, 1 August 2018

Echoing the views of local manufacturers on the need to engage critical stakeholders preparatory to the AfCFTA ratification, the African Union Commission (AUC) has highlighted the… Read more »

Nigeria: Why Manufacturers Are Opposed to African Trade Deal

This Day, 31 July 2018

The Manufacturers Association of Nigeria (MAN) recently urged the federal government not to sign the African Continental Free Trade Area (AfCFTA) agreement until the concerns of… Read more »

West Africa: Nigeria Gets Fresh Prospects in ECOWAS, International Trade

Guardian, 30 July 2018

The upcoming handover of a $4.5 billion Seme border facility to Nigeria and the Republic of Benin has increased hopes of smoother trade across West Africa and with third party… Read more »

Nigeria: Again, Manufacturers Oppose Signing of AfCFTA

This Day, 27 July 2018

The Manufacturers Association of Nigeria (MAN) has again called on the federal government not to sign the African Continental Free Trade Area (AfCFTA) agreement until the potential… Read more »

Nigeria: Emir Sanusi Fires Govt Over Delay in Signing African Free Trade Pact

Daily Trust, 31 July 2018

The Emir of Kano, Muhammadu Sanusi has berated Nigeria and South Africa over delay in signing the African Continental Free Trade Agreement (AfCFTA). Read more »

Nigeria: Sanusi Calls for Review of World Economic Order to Address Migration

This Day, 31 July 2018

The Emir of Kano, Muhammadu Sanus,i has urged Nigeria and Africa to push for a review of the current economic world order if the issue of migration, particularly of African decent… Read more »

Africa: Momentum Builds Towards an African Continental Free Trade Area

ISS, 30 July 2018

Five more countries recently signed up to join the African Continental Free Trade Area (AfCFTA) - one of the African Union's (AU) biggest continental agreements to date. There is… Read more »
InFocus
President Muhammadu Buhari has described himself as a very slow reader, when answering a question on his delay in signing the U.S.$3 trillion African Free-Trade Agreement. The ... Read more »

More countries are joining in the continental deal expected to remove taxes from up to 90% of the 200 items traded on the continent, making them cheaper for consumers. South ... Read more »