The Time Kenya Stopped Jailing High-Risk TB Treatment Defaulters
In 2016, the High Court of Kenya declared the confinement of defaulters in isolation cells illegal and unconstitutional, in a ruling in which the sentencing of two brothers in Kapsabet in Nandi County in the Rift Valley was overturned. The World Health Organisation in its 'End TB Strategy' notes that involuntary isolation of patients should only be applied as a last resort and never as punishment.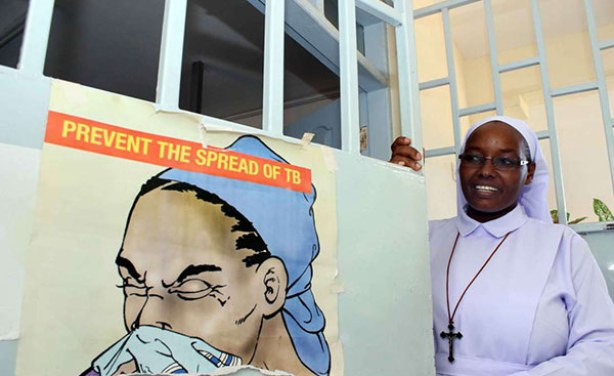 Kenya has launched a TB policy that emphasises a patient-centred and rights-based approach to prevention, treatment and management of the killer disease.
InFocus
In order to generate African solutions to African challenges, researchers on the continent are being offered grants to come up with new drugs to fight malaria, tuberculosis and ... Read more »

Tuberculosis (TB) remains the leading cause of death in South Africa, and yet it is curable. Why have we not overcome this fatal disease? Numerous challenges exist at every level ... Read more »

Tuberculosis is a disease that kills more people due to a bacterial infection than any other disease in the world. To make major strides, the world needs better interventions, ... Read more »