Jail Beckons for Kenyan Man Filmed Battering Wife
A Makueni man has been arrested after a short video showing him punching, kicking and slapping his defenseless wife as a small crowd pleads with him in Kikamba to reconsider. The Ministry of Gender says the woman will receive support to earn an income to ensure that she is economically empowered.
Video
Author:

Mpasho Ratchets

Publisher:

Mpasho Ratchets

Publication Date:

2 August 2018

A man by the name of Nzomo caught his wife cheating and descended on her with savage blows and kicks. see more »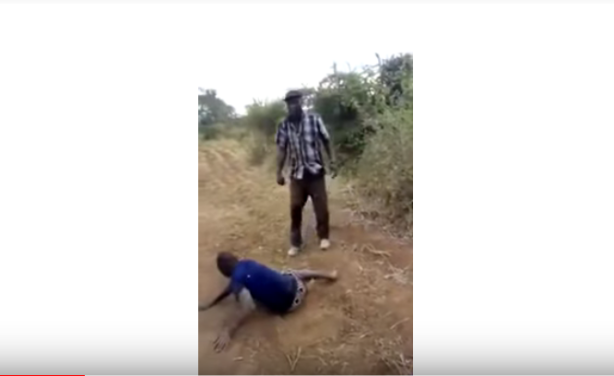 David Nzomo savagely battering his wife in Makueni county.