Kenyans Kill Giant Crocodile to Look for Girl's Body
Kenya Wildlife Service wardens have not found the body of a seven-year-old girl inside the belly of a giant crocodile they killed in Embu. The class two pupil at Karura Primary Karura village was killed and eaten by a crocodile as she and other children drew water.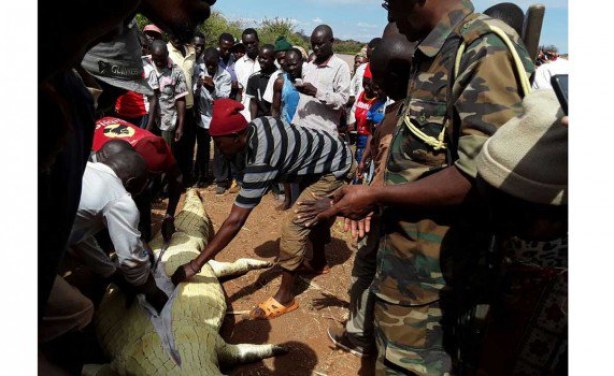 Villagers assist KWS personnel slit the belly of the giant crocodile in search of the girl's body.