Senior U.S. State Department Official Optimistic About Africa
The top Africa official in the Trump administration says he is an 'Afro-optimist'. In his fist interview since assuming office last month as Assistant Secretary of State for Africa, Tibor Nagy explained why he believes the continent's youth will prove to be better leaders than some of those who have been in charge during "the sad decades after independence."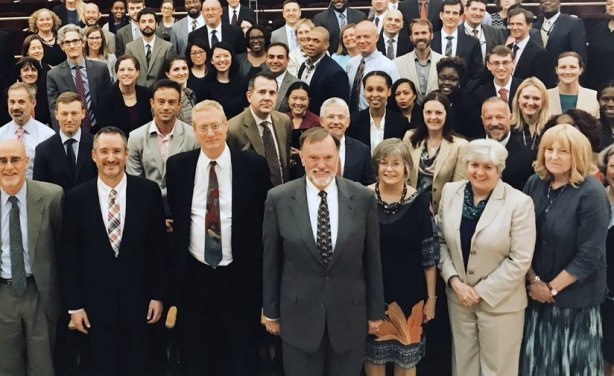 Tibor Nagy (center) meeting with staff in the Africa Bureau at the State Department when he took office as Assistant Secretary for Africa in July.
InFocus
The United States is the ideal partner for supporting Africans in building and strengthening democratic institutions and the type of business environments which attract investment ... Read more »

A career diplomat who was U.S. ambassador to Guinea and Ethiopia has been chosen for the top Africa policy post in the State Department. Although no White House announcement has ... Read more »

After two abandoned attempts to fill the highest Africa position in the White House, the Trump team is considering a career intelligence officer, Cyril Sartor, to become senior ... Read more »