Can Any One of These Candidates Defeat Buhari in 2019 Election?
The main opposition parties have formed an alliance to field a joint candidate to challenge President Muhammadu Buhari in next year's presidential election, and at least 20 aspirants seek to displace him. Can any of these aspirants present themselves as a viable alternative?
Nigeria: Which of These Men Can Defeat Buhari?

This Day, 19 August 2018

The battle to displace President Muhammadu Buhari in next year's election has intensified in the last few weeks given the gale of defections in both the ruling and opposition… Read more »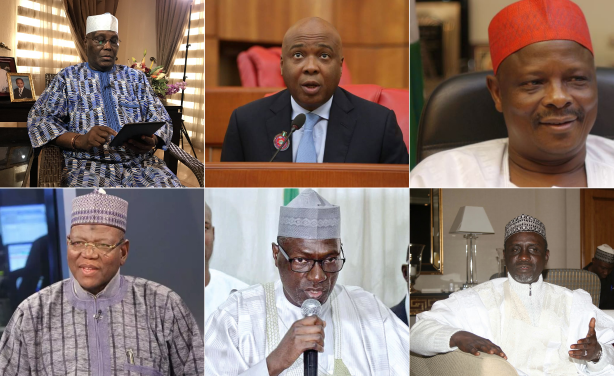 Atiku Abubakar, Bukola Saraki, Rabiu Kwankwaso, Sule Lamido, Ahmed Makarfi and Ibrahim Shekarau.